The Awake Workplace
Work smarter and live fully
I have personally experienced, as well as observed around me, that in the workplace we are often stuck in suboptimal and even unhealthy patterns. We feel overwhelmed, stuck in a mode where we are reacting to all the inputs and distractions coming our way. We don't realise that this way of working is creating unnecessary stress and undermining our productivity. It's time to take back control, to step out of autopilot and make healthy, conscious choices in how we work.
How? By understanding which modes of working require which kinds of focus, creating the optimal circumstances for focus, using our breath and body to train focus and increase resilience.
I offer programs that combine theory and practice, from both modern science and ancient wisdom.
The Waives Method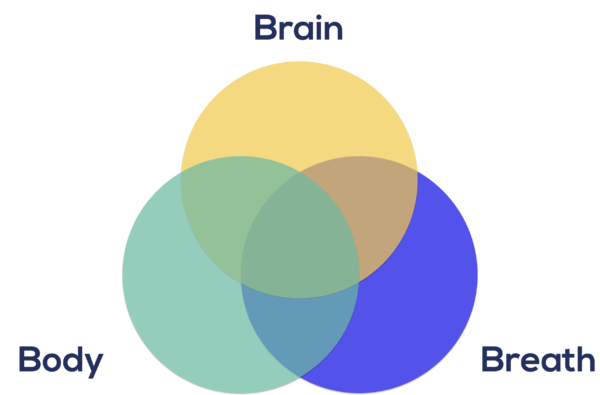 The Waives method uses a wholistic approach, including brain, body and breath. This method teaches how to work with the brain, body and breath, in order to achieve focus, productivity, creativity, resilience and ultimately, to be fully present in the moment. This will help you feel more accomplished at work and more happy in life.
The Waives method combines knowledge with experience from both modern science and ancient wisdom. It is a culmination of my own studies and experiences over the last 10+ years. I have distilled the most simple and powerful practices that are suitable for a wide range of people and places.
Themes that are part of the Awake Workplace:
Finding Focus
We have limited ability to focus, which is crucial for doing meaningful work, yet we are getting distracted more and more. This leads to overloaded brains and less great work getting done.
Solution:
Become aware of the importance of attention and deep work.
Learn what gets in the way of our ability to focus (one of the key factors being digital distractions)
Learn how modern ways of working can negatively impact our brains and our bodies
Learn how to restore attention and create healthy habits
Body and breath awareness
We often aren't well connected to our bodies. We don't listen to its signals, letting ourselves become chronically stressed. We get stuck in our head, especially at work, and don't listen to the wisdom of the body. We forget the importance of rest.
Solution:
Interoception: Learn how to better feel the signals of the body. This helps better stress management, eating habits, relationships, and mental health incl. anxiety and depression
Learn how to use the breath to get in touch with your body and yourself.
Learn how to improve resilience by using the breath to regulate the nervous system, for either relaxation or activation.