Workshop – The Power of the Breath
Monday December 14: 18.00 – 18.45 CET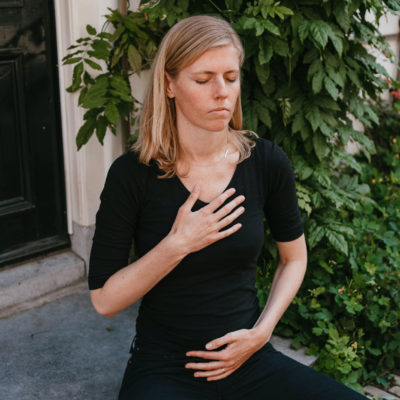 Are you feeling stressed or overwhelmed? Are you tired of working from home? Or maybe just curious how you can find more relaxation and make more use of your body's potential?
In my upcoming free online workshop "The Power of the Breath", we'll explore how we can use the breath to increase our vitality and relaxation. The breath is this amazing tool that we have at our disposal, yet we often don't make full use of its potential. Many people breathe with tension, giving stress signals to the body. Ultimately, poor breathing patterns can lead to stress, anxiety and poor health.
Luckily, it doesn't have to be difficult to turn these patterns around and tap into your life energy!
Conscious breathing is such a simple and powerful way to reconnect and to balance the nervous system. This is especially beneficial during the workday, when we often forget to breathe fully. I have personally experienced how this can create big shifts in your life.
This workshop will be mostly experiential, meaning we will do different breathing practices together. I will also include some explanation about how the breath works and the effects of different practices.
Interested?